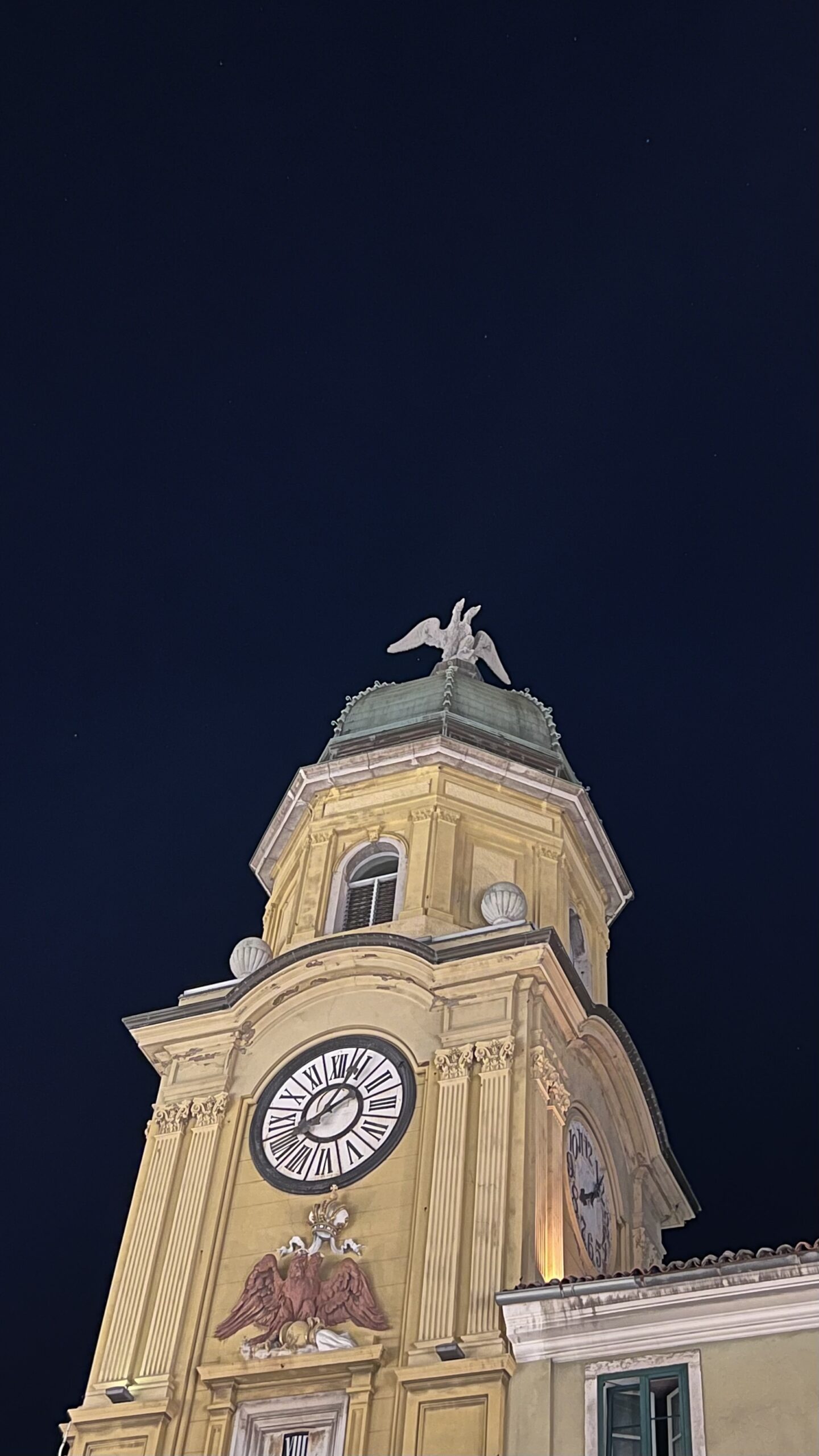 The International Conference on Highly Flexible Structures HFSS 2023 was held on 25-29 September 2023 in the beautiful port city of Rijeka, Croatia, as the final event of THREAD under network-wide training activity (nwt 4). The uniqueness of this event was the single-session setup of the conference room, due to which all the presentations and invited lectures became accessible to everyone attending the event.
Almost 100 researchers, whose core research was in flexible slender structures, participated in the conference. The Scientific Committee organised seven invited lectures and 75 presentations, along with a six-hour road trip to the stunning locations of Roč, Hum, and Buzet - special thanks to Edita and Gordan and the local organising committee for their tremendous efforts.
During the conference, several topics around slender structures, like numerical and experimental aspects of material constitutive modelling, contact and friction mechanics, advanced formulations of beam-solid interactions, and simulation of textiles, were covered, and a special mini-symposium in the honour of Prof. Miran Saje was also organised.
Even though attending so many daily presentations was a tad difficult, it gave me an insightful perspective of the ongoing research around flexible slender structures. It was incredibly inspiring to watch the senior researchers' positive and encouraging attitude, even during the last couple of presentations of the day.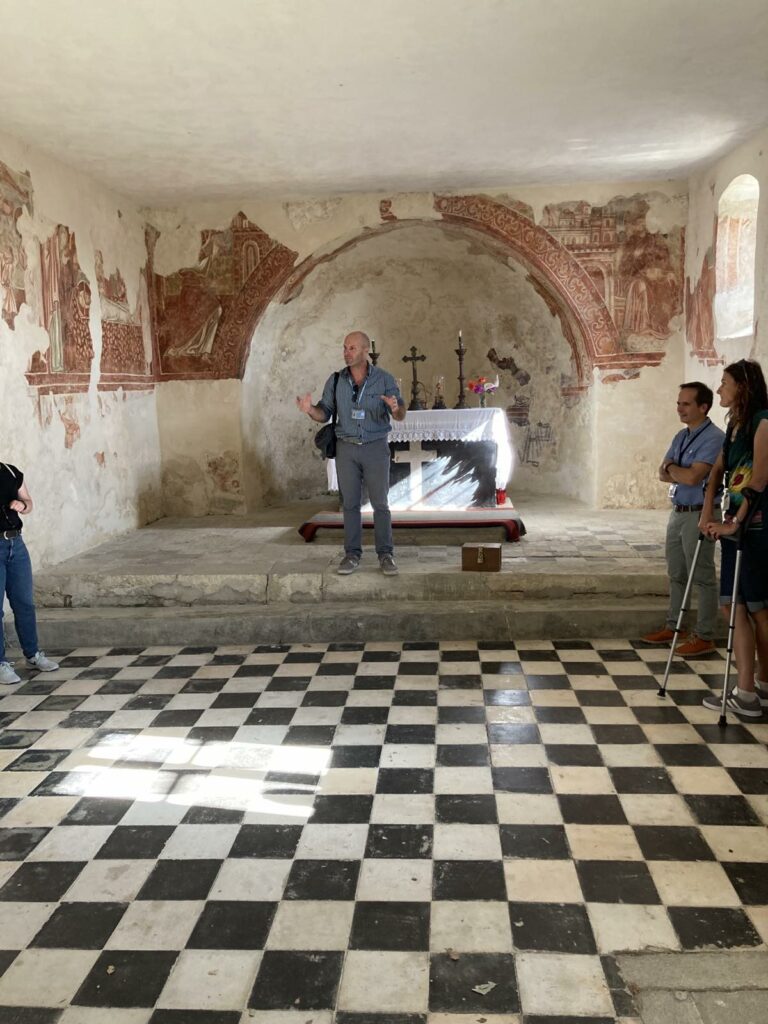 Two buses were organised for the road trip on the second day of the conference to visit the Istrian places of Roč, Hum and Buzet. We learnt about the rich history associated with these places and the beautifully preserved frescoes of the churches, which ended with a fantastic trip to the local distillery Aura in Buzet, where we had a tour around the distillery and tasted the local wine and brandy (Teranino and Biska). It was fascinating to see the use of herbs and spices in alcoholic beverages, and tasted delicious. The food during the conference was also quite tasty and refreshing.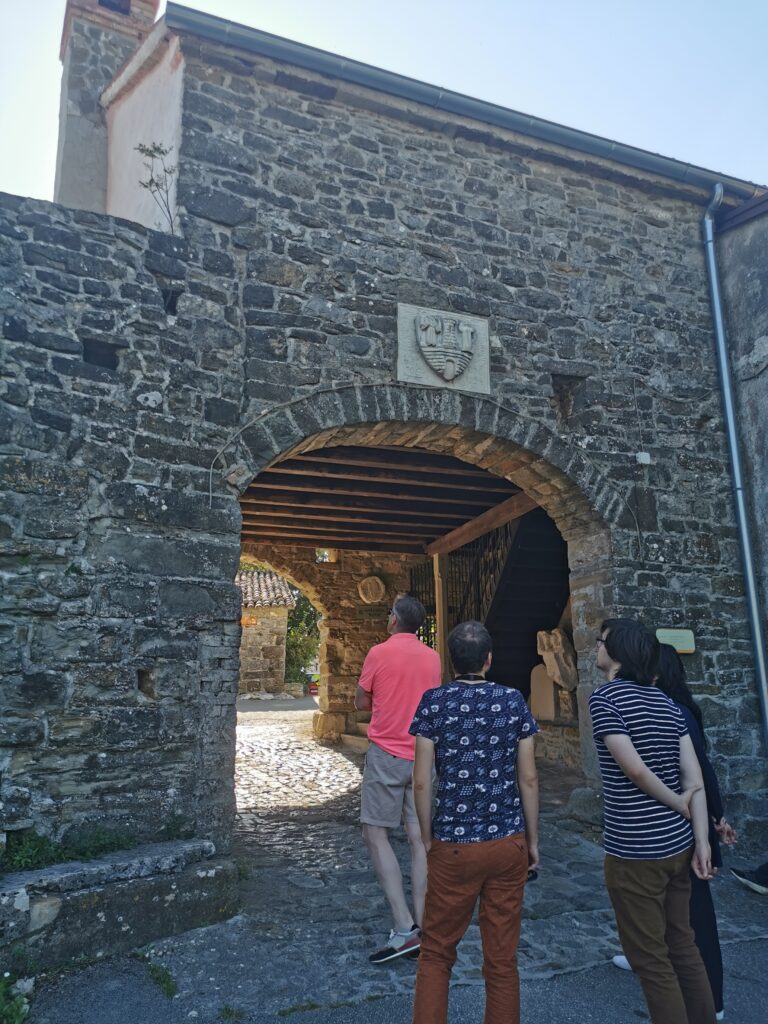 The vast participation and vested interest of everyone involved in this conference was inspiring to watch and be a part of. I was delighted to meet all the ESRs in person, and we had loads of fun at our late-night hangouts. Being an external participant of THREAD, I have always admired this network, and it was nice to meet everyone at this conference.
This event provided a significant platform for discussions with expert researchers and scientists in this field, which, in turn, inspired motivation and networking opportunities for early-stage researchers like myself. Witnessing the immense interest and enthusiasm of the participants during this first HFSS conference and recognising the need to have a community around flexible slender structures, it has been decided to prepare a second HFSS conference at Fraunhofer ITWM Kaiserslautern (Germany) from 22-26 September 2025 organised by Joachim Linn and Vanessa Dörlich.
Contributed by Seevani Bali
---