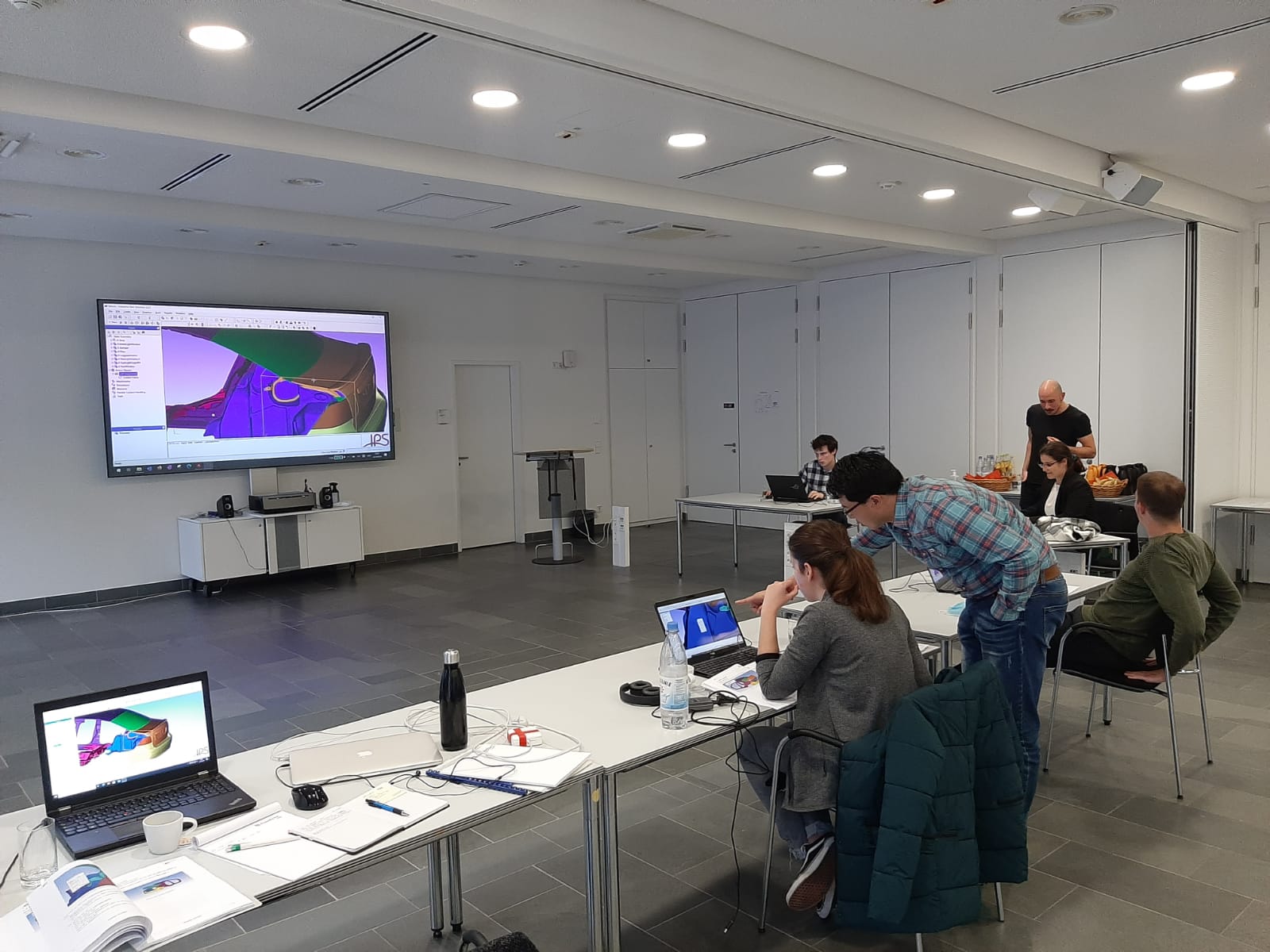 "After THREAD's Annual Meeting and Mid-term Check, we took part in our first industrial workshop organized by fleXstructures GmbH at Fraunhofer ITWM in Kaiserslautern. Mr. Daniel Dengel, application engineer of the company, showed us their activities and collaborations with other industries all around the world and the main research projects they are working on.
Mr. Jiajun Gu and Mr. David Dreßler, other representatives from fleXstructures, taught us how to use IPS Cable Simulation software. Indeed, we learnt how to model cables and objects and also carried out some analyses on cables in the automotive field.
What I found very important is working in close proximity with young people from the industry, which in my opinion means a lot of space for further innovative ideas.
We were provided with detailed material, so that everyone could follow up easily. Even the other ESRs who could not join the workshop on-site would have the opportunity to learn on their own about our experience.
The only unfortunate aspect was that not everybody could personally take part due to the current situation we are facing."
by Martina Stavole, ESR 10
---