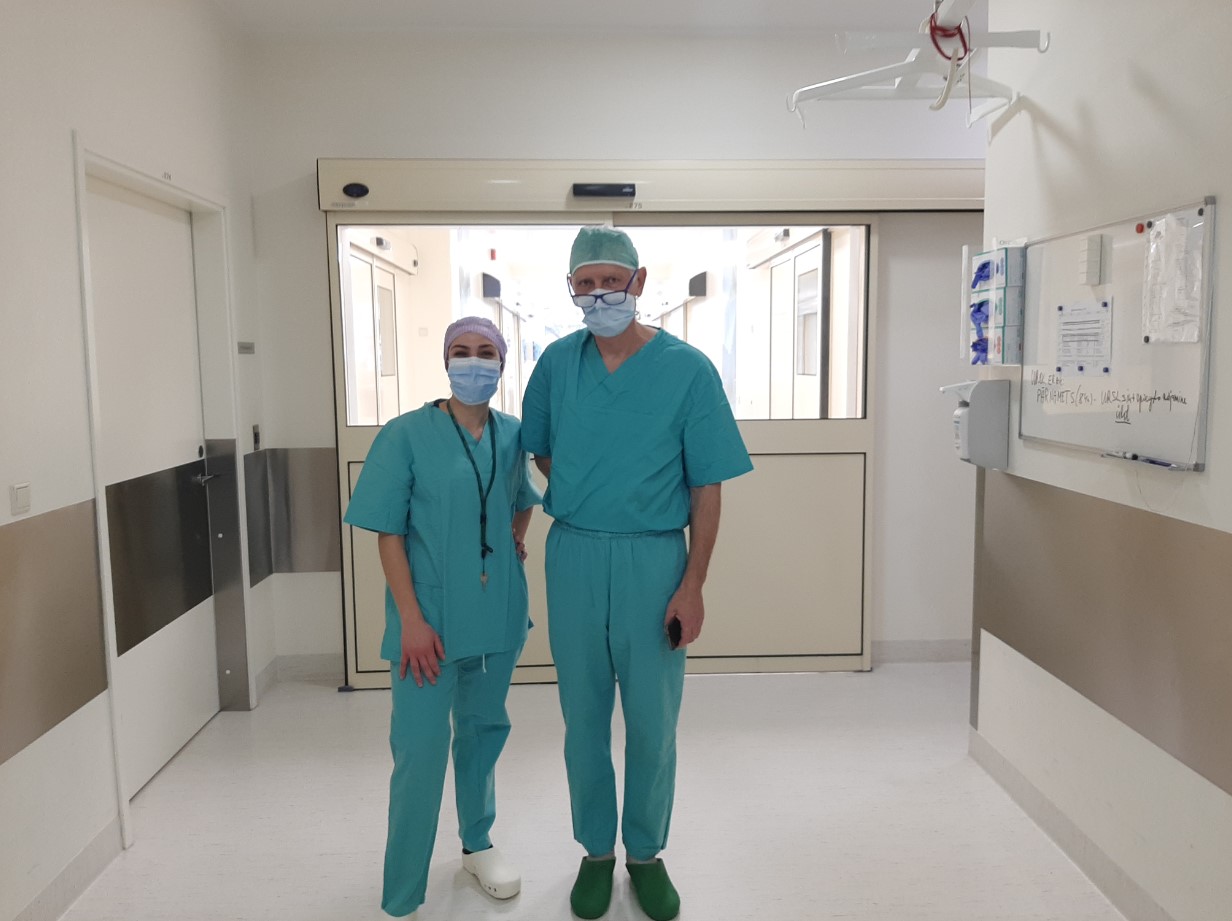 My industrial secondment at Karl Storz ended. The aim of the internship was to study the stiffness parameters of endoscopes for modelling purposes through an experimental campaign carried out on several endoscopes. During these three months I learnt a lot more than what was planned at the beginning.
The engineers and the workers from every department really took their time to help me and introduce me to the endoscope world. They explained to me all the steps, starting from the production process until the validation procedure, paying particular attention to the difficult aspects which could affect the device usage. Also, one of the best parts of the internship was the training organized for me to understand how endoscopies work in real life with the related difficulties of the operation. In particular, I could perform colonoscopy and bronchoscopy on dummies under the supervision of my colleagues and attend a live endoscopy at the East Tallinn Central Hospital, where Dr. Armen Ahlberg explained to me every step and possible difficulty of the operation. These experiences represent a key point in my work to better connect modelling and real life, and obtain more realistic simulations of endoscope dynamics.
Moreover, living in Estonia was very interesting for me. Despite the constant presence of clouds and the wind blowing mercilessly, I could enjoy travelling around and get to know Estonia. The country has beautiful nature, many attractions and historical sites to visit but what impressed me the most is the wonderful architectural restoration of old Sovietic factories and military bases. So different from what I usually see.
At the end of this journey, I can admit that Estonia gave me a lot more than expected. I was surrounded by nice people who I shared good times with, inside and outside the company. Going to work became a pleasure with the coffee breaks, the jokes in the office, the discussions with many engineers on how to further proceed. By joining the volleyball matches with colleagues, I could see their team spirit, how they support each other without any competition in the air, just good fun. Also, some friends from outside the company showed me the city, some "weird" places around the country and the real Estonian life. To sum up, I am satisfied with this experience under all points of view and grateful to have had that opportunity.
Contributed by Martina Stavole (ESR 10)
---