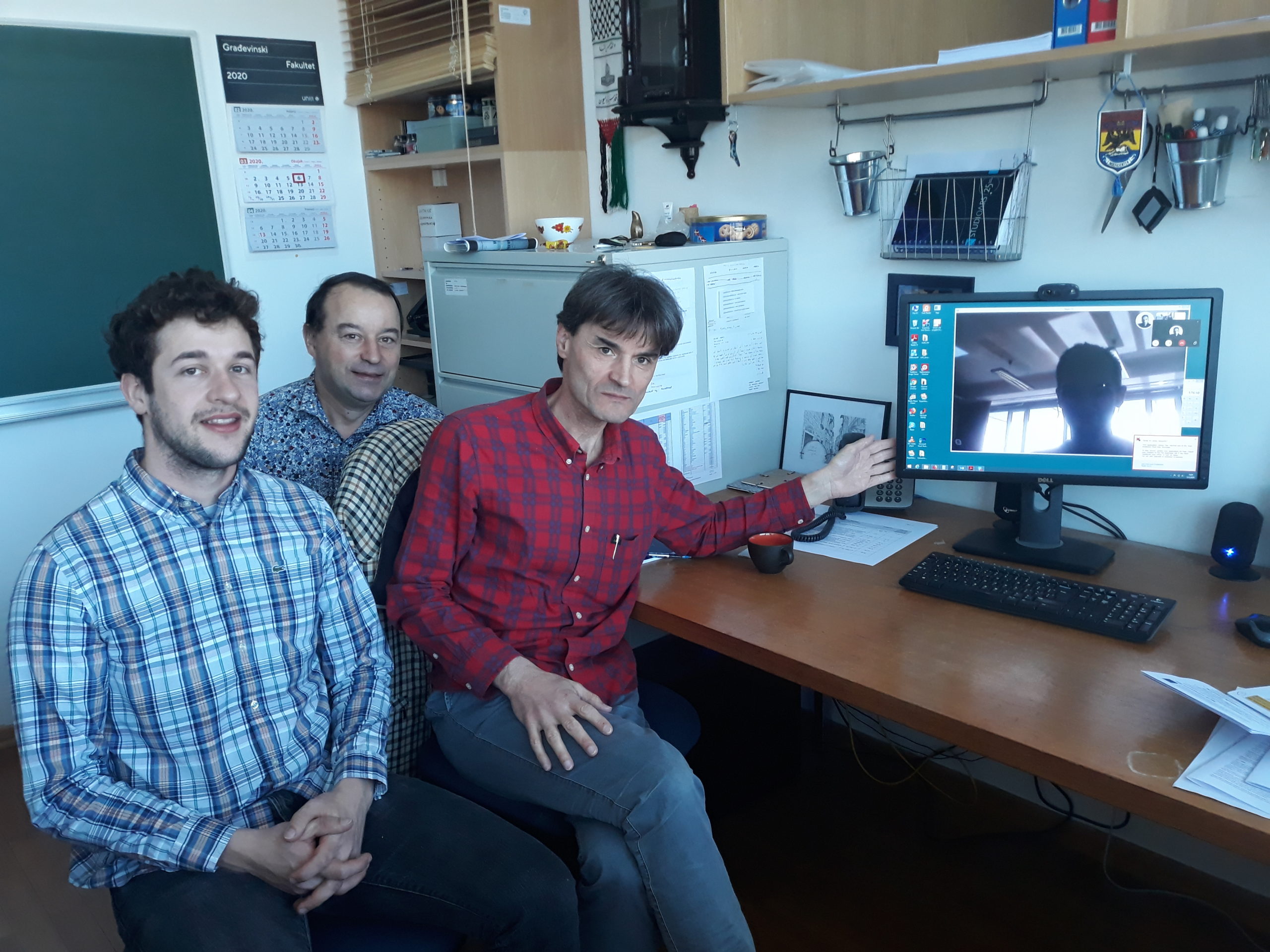 12/03/2020, Rijeka, Croatia
A local meeting of THREAD partners was planned for today at the University of Rijeka, Croatia. Because of current travel restrictions due to COVID-19 / Corona virus, Dr. Tomaž Šuštar (Principal investigator at C3M d.o.o., Ljubljana, Slovenia) and his PhD student Toni Jelušić could not attend the meeting personally but only online via Skype.
Toni is the first Early Stage Researcher in THREAD and started his work at C3M in the middle of February. In the beginning of April, Jan Tomec will join the network as Early Stage Researcher in the group of Professor Gordan Jelenić (University of Rijeka). Today, we discussed some administrative issues concerning the employment and the first steps in the individual research projects of both Early Stage Researchers. Another local THREAD meeting is planned for the beginning of April at the premises of C3M in Ljubljana and we expect that Professor Tomaž Rodič from THREAD's industrial Partner organisation SPACE-SI (Ljubljana) will join us as well.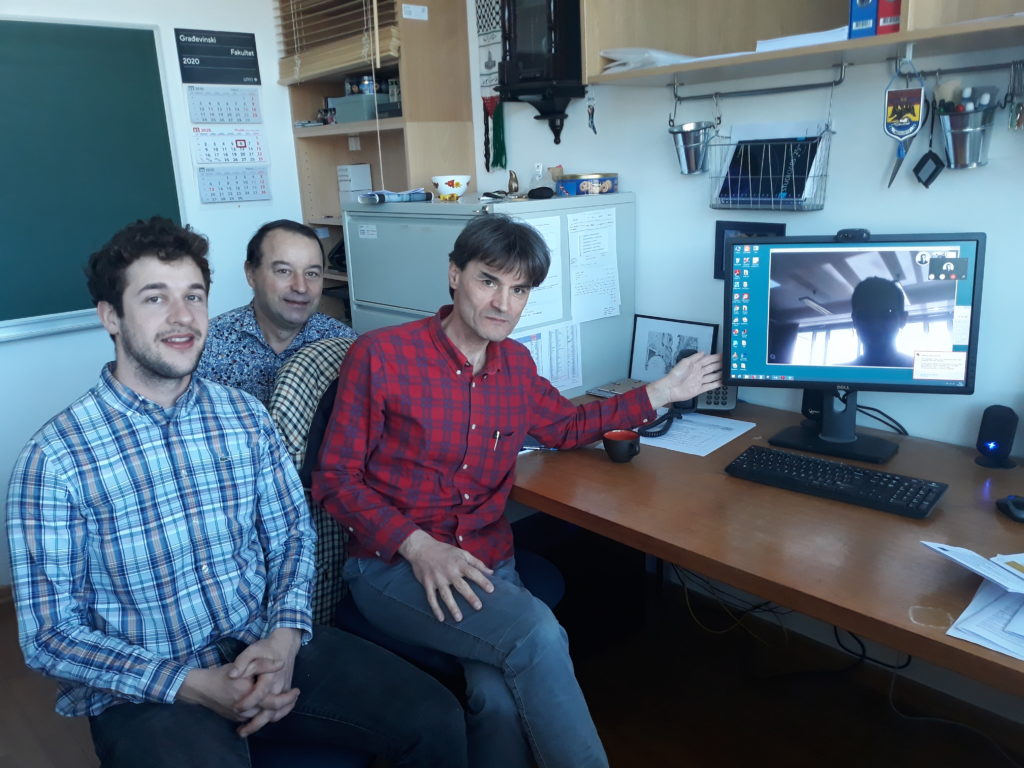 In the photo (from the left): Jan Tomec (Rijeka, ESR9 fellow), Martin Arnold (Halle, Coordinator of THREAD), Gordan Jelenić (Rijeka, Principal investigator of ESR9 project), on the screen: Toni Jelušić (Ljubljana, ESR12 fellow)
Photo: Nina Čeh (Rijeka)
---